Chinese New Year
This week we have been learning all about Chinese New year. The children have enjoyed learning the story of the Great Race - the origin of the Chinese Zodiac. We have created a class Chinese Dragon and learned all about Dragon dances during the festival. The children have explored several ways that people all over the world celebrate Chinese New Year. We even had some very special snack of different Chinese foods including prawn crackers, wontons and spring rolls!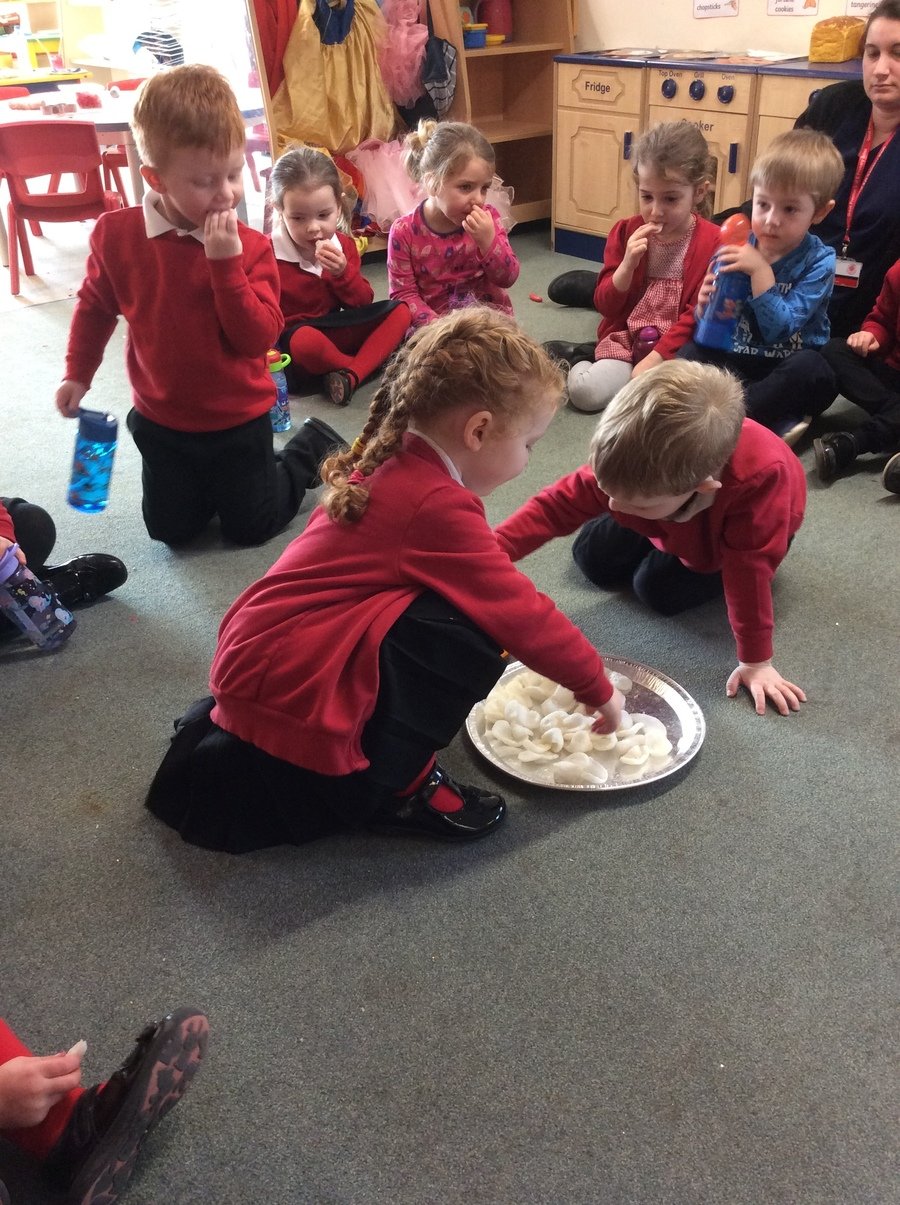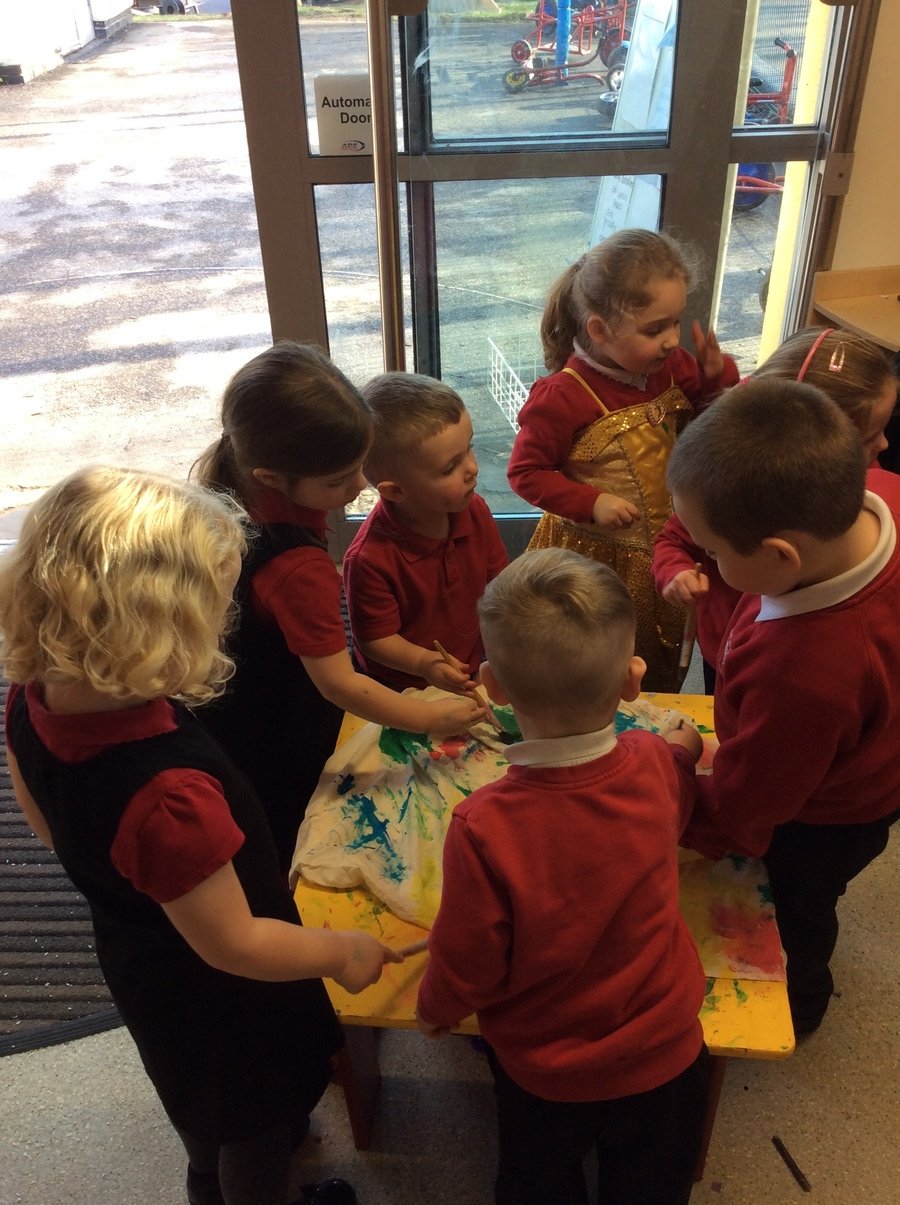 Space explorers
This week the children have been interested in space. After reading How to Catch a Star by Oliver Jeffers the children have been exploring the idea of outer space and space travel. Together we decided to build a rocket to fly into space. The children spent a lot of time decorating our rocket, ensuring it had enough windows, seat belts and seats for everyone.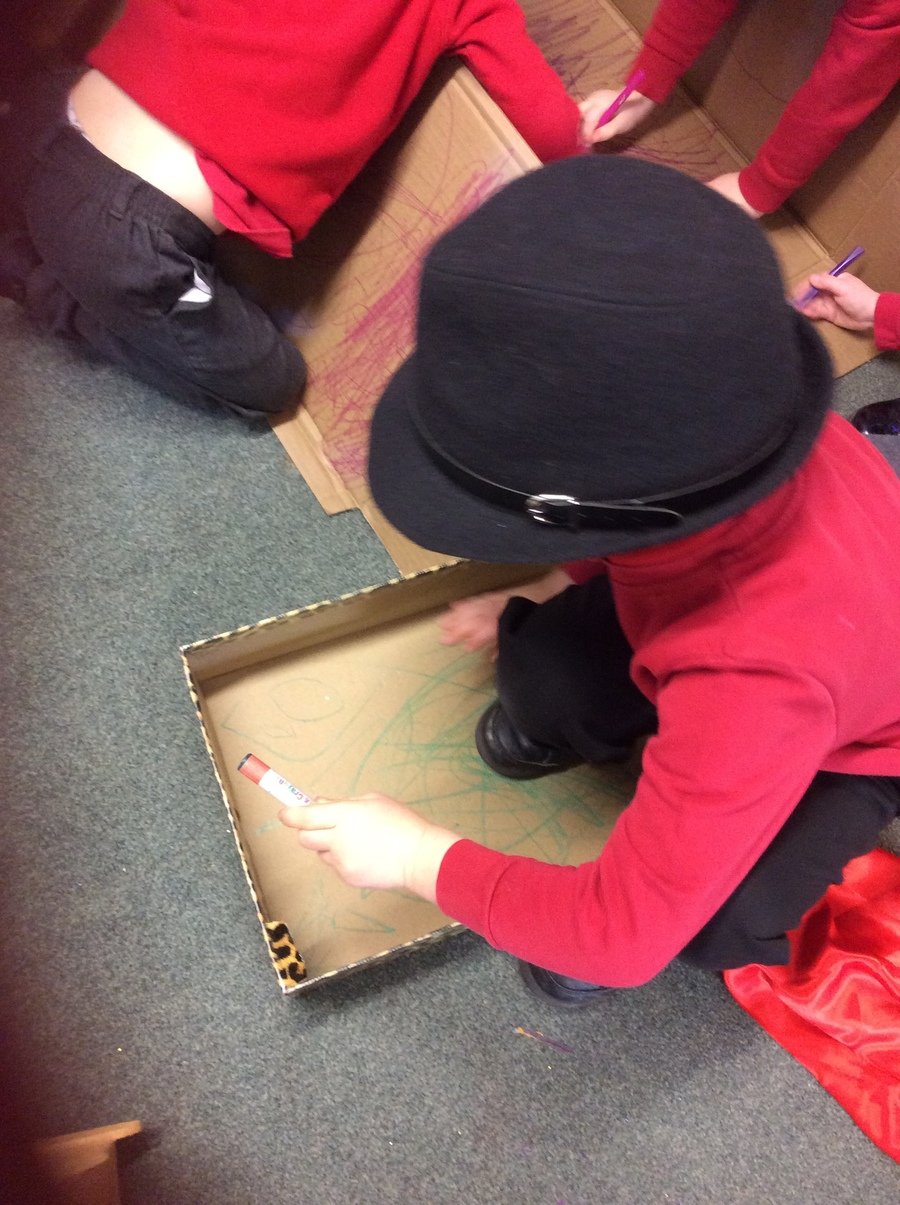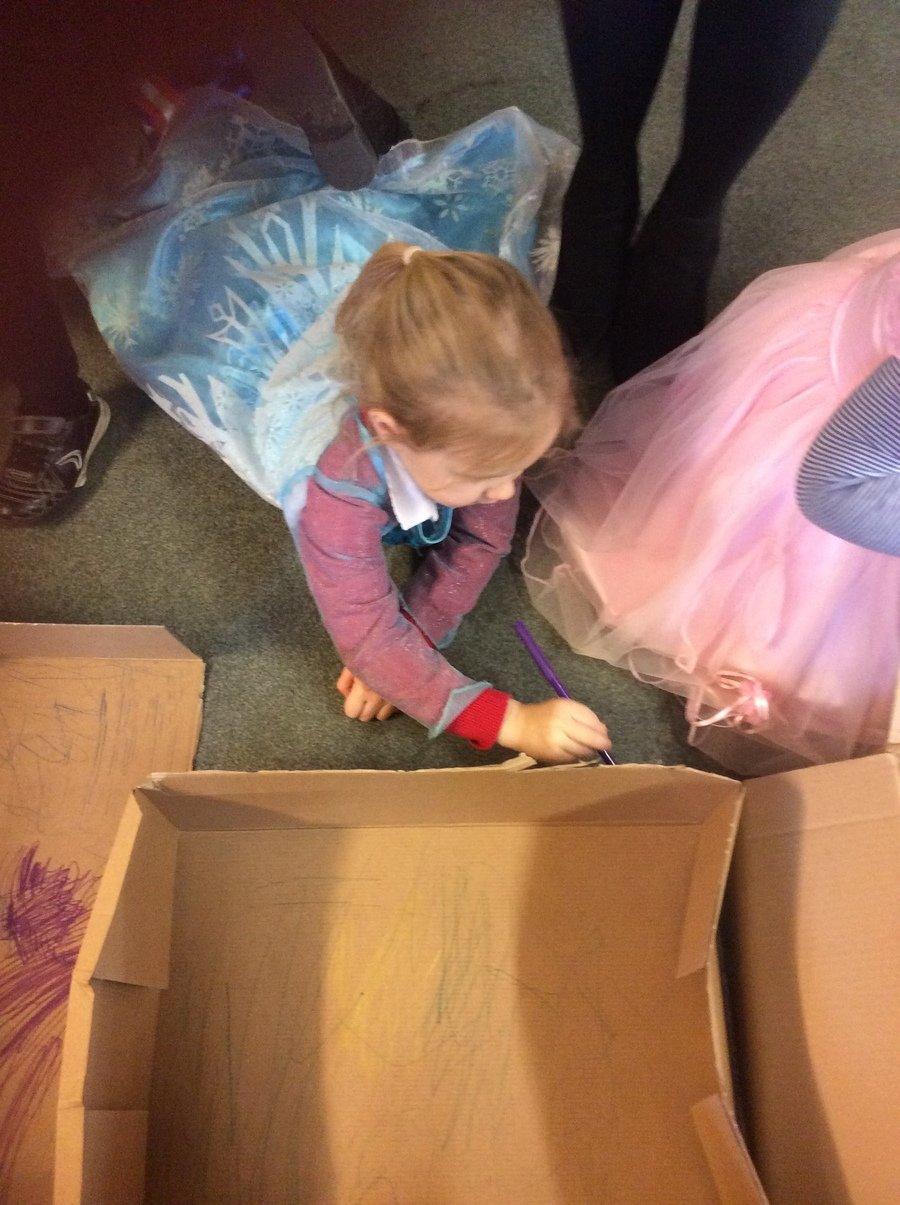 After watching a short clip of British astronaut Tim Peake on the International space Station the children knew we needed special space helmets to help us breathe in space. The children chose blue shiny material to make helmets and some decorated these in the creative area!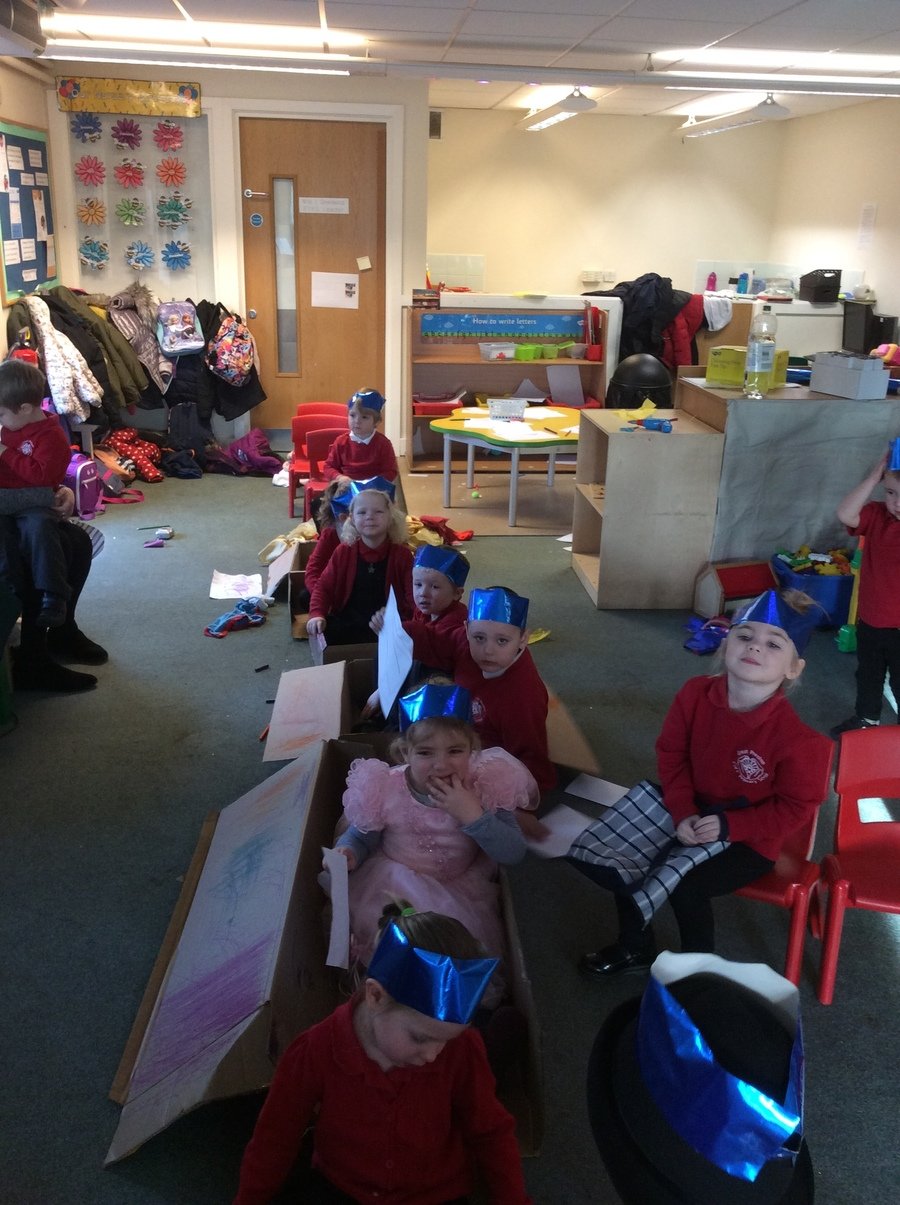 The children then decided to draw maps to the moon and different planets to we didn't get lost in space!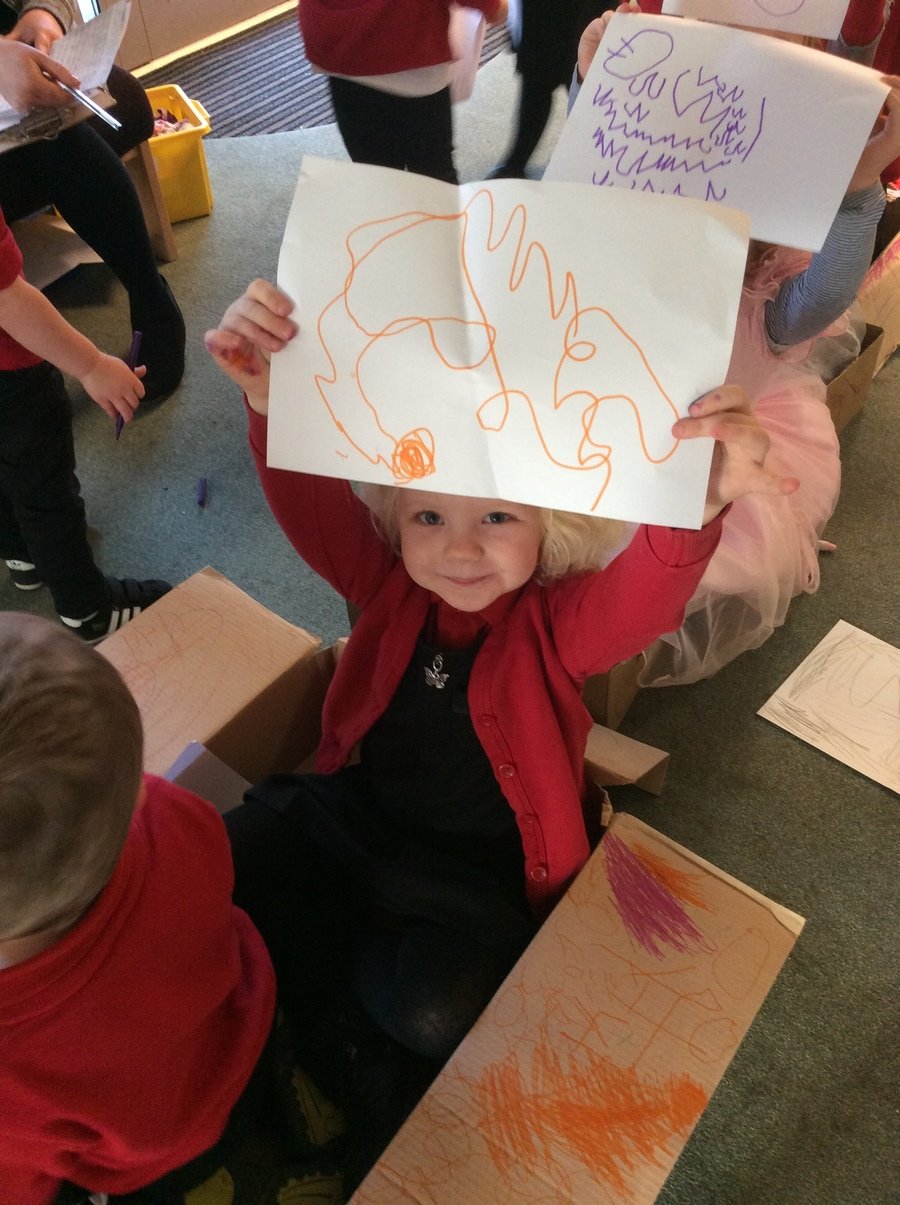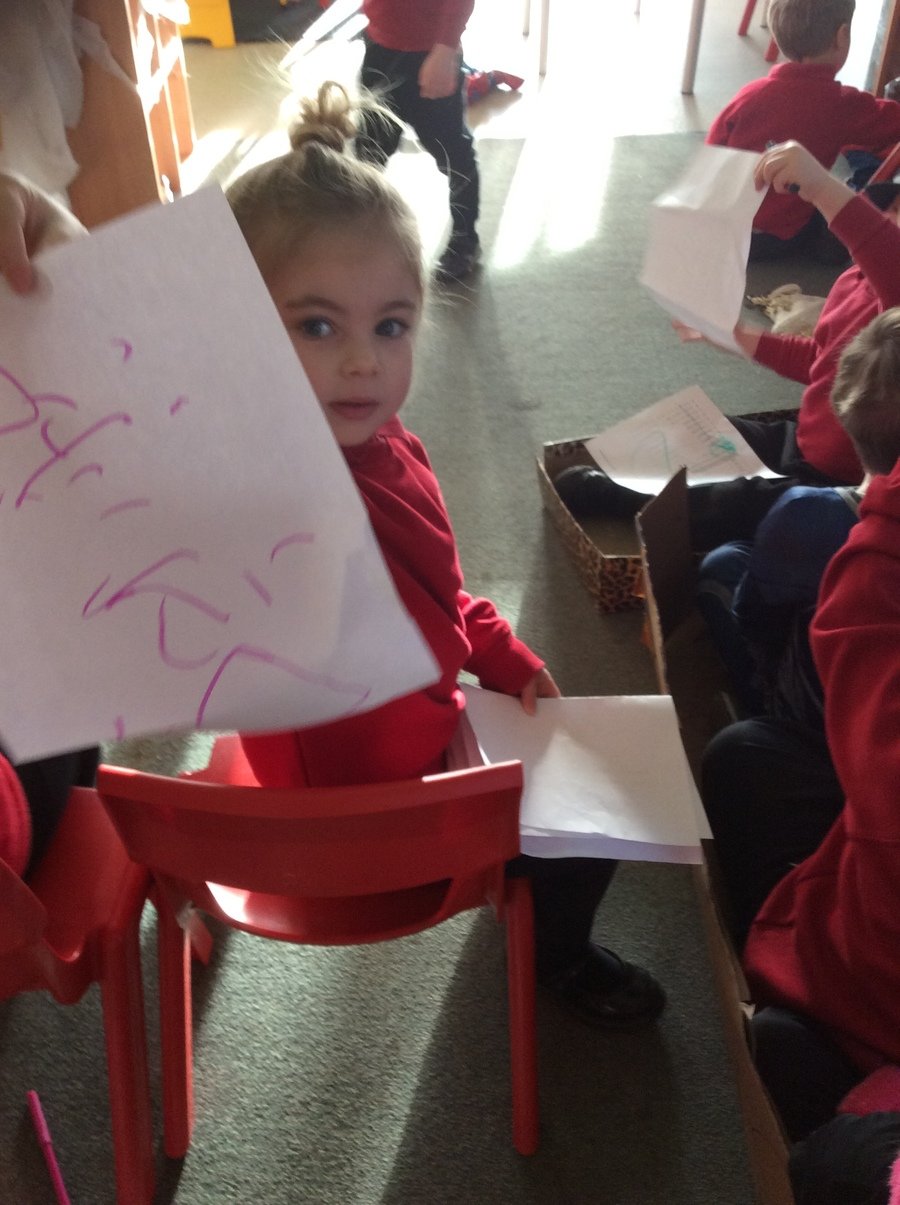 The children decided to go to the moon first. They discussed whether the moon was made of cheese or rocks. The children also practiced moon walking and wondered if aliens would live on the moon. Together we made alien costumes.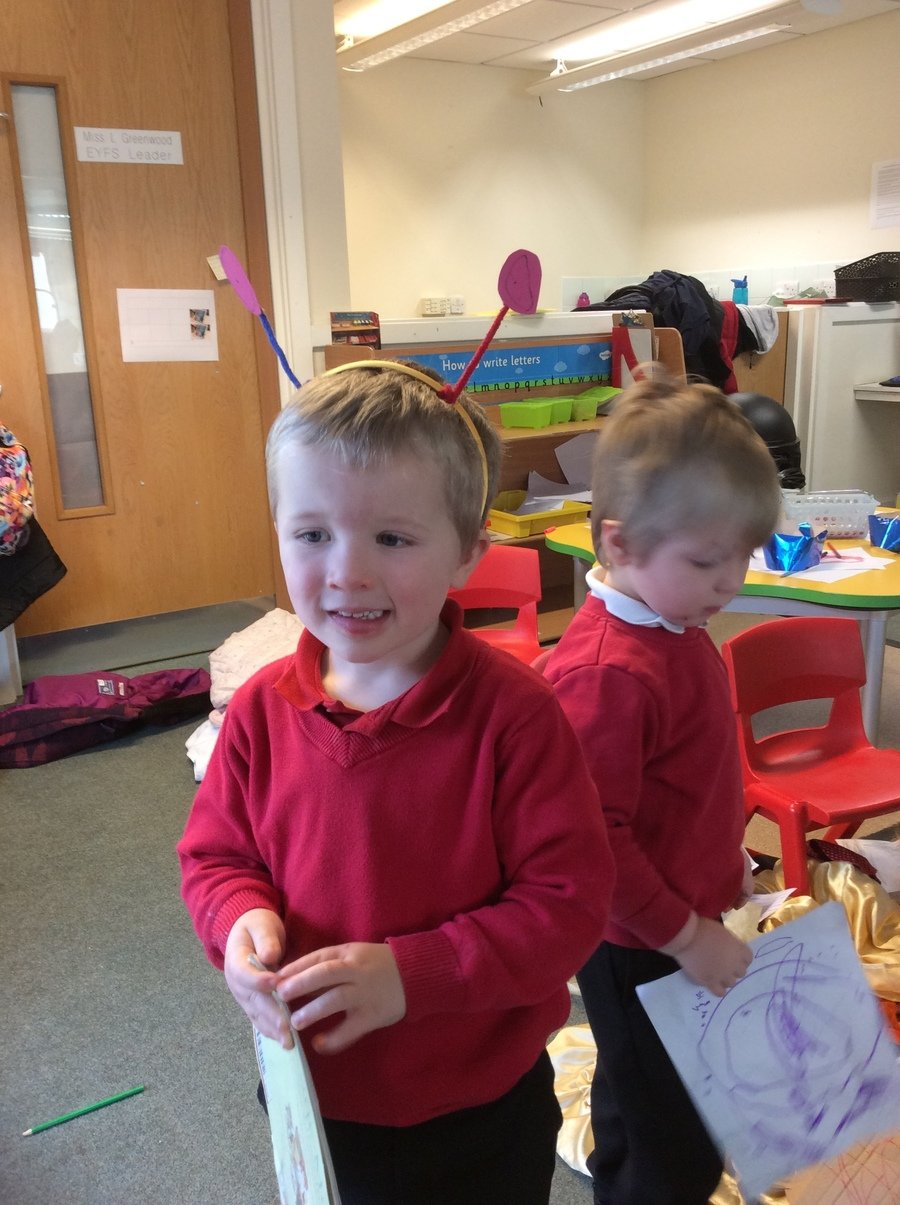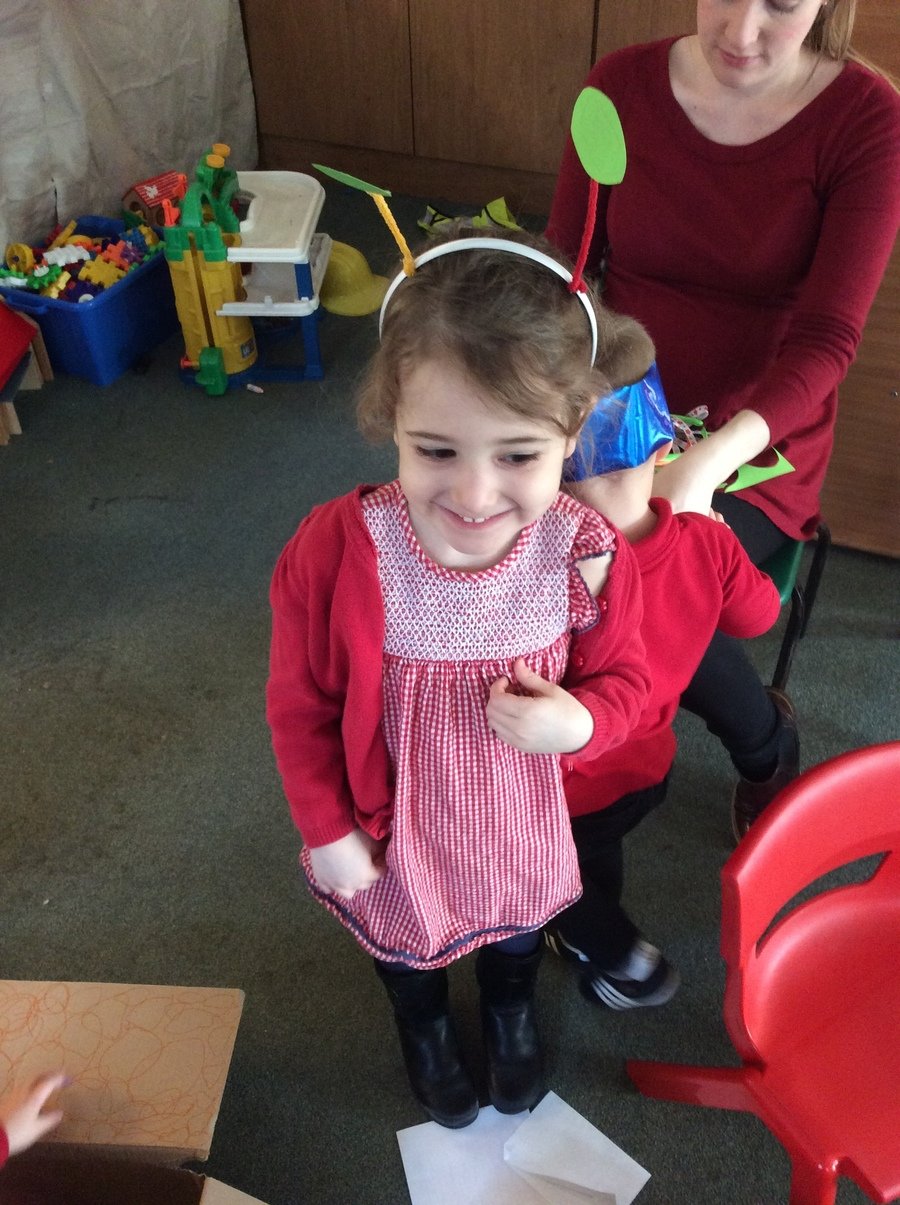 Return after Christmas
Welcome to all our returning children after a busy Christmas holidays!
Last week the children explored 2d shapes. The whole class were extremely interested in 2d shape and we completed a range of different activities to secure our knowledge and understanding. The children were most excited to be 2d shape detectives and find a range of 2d shapes around the classroom on a top secret mission! We even learned about some tricky 2d shapes like oval, kite, diamond and even trapezium!
A warm welcome to all our our new families joining us this week. The children thoroughly enjoyed their visit last week and we can't wait to welcome them into our class :)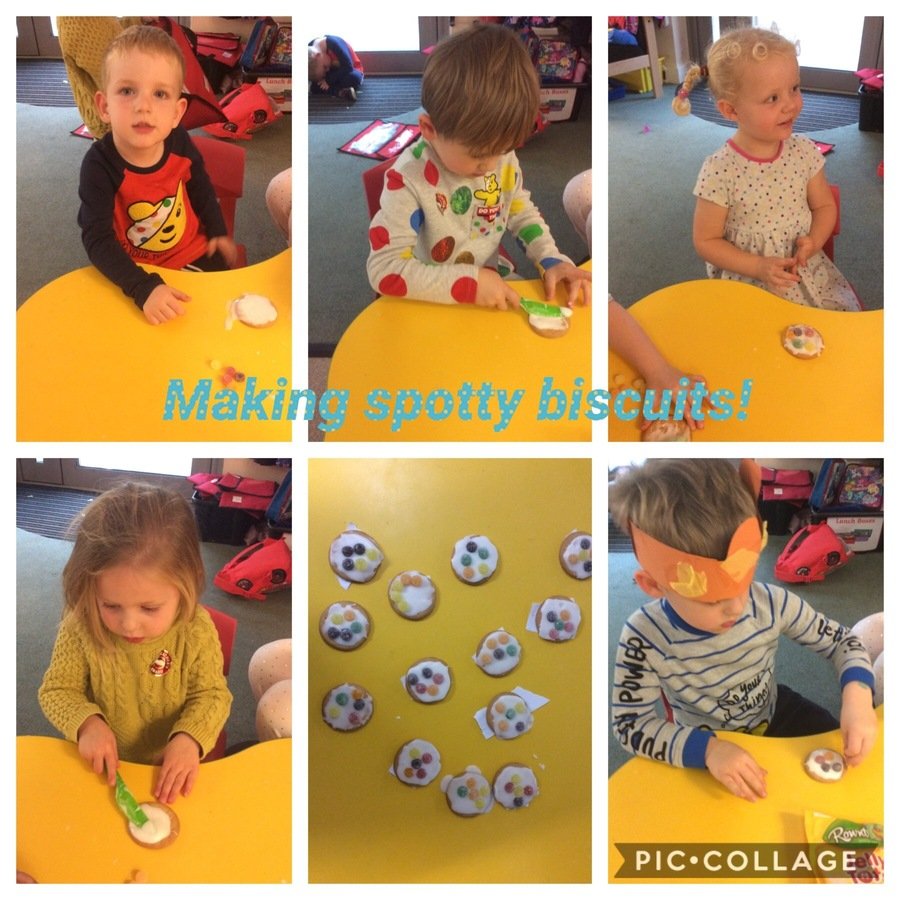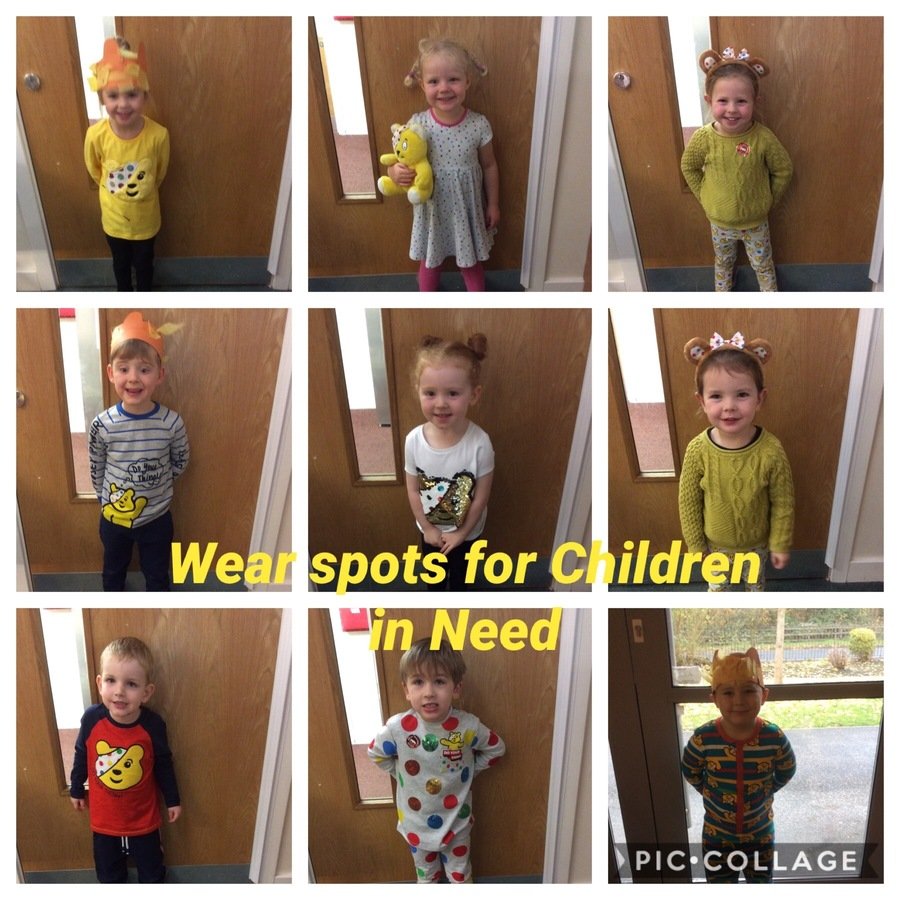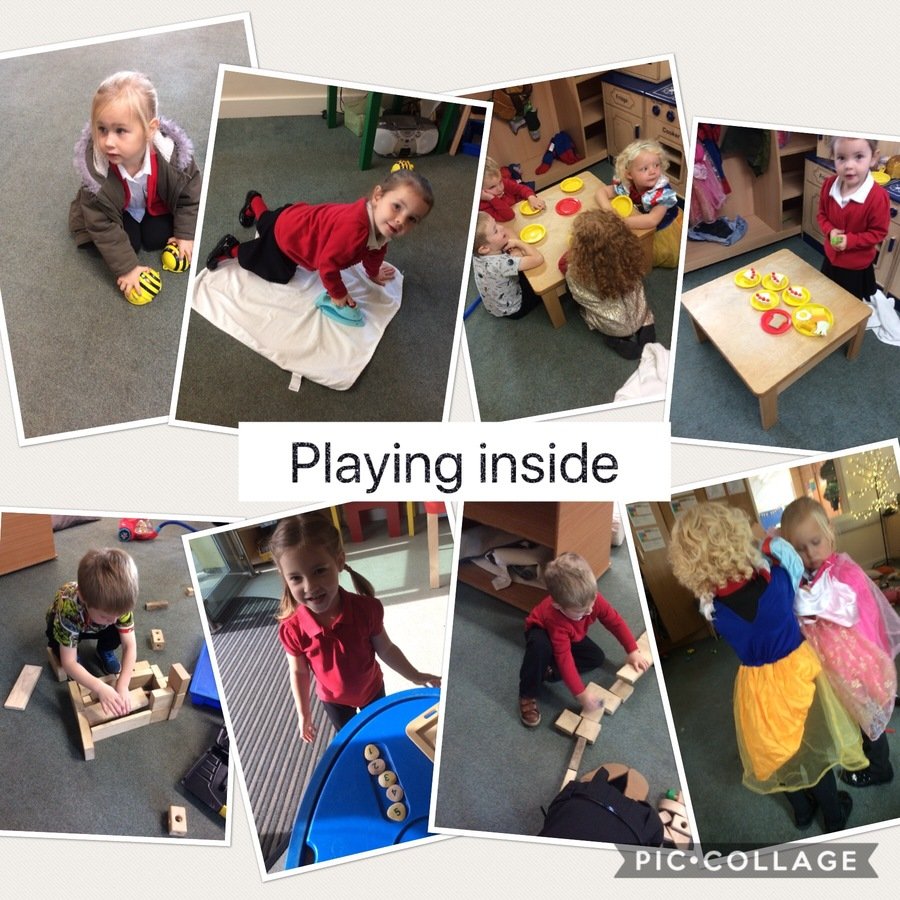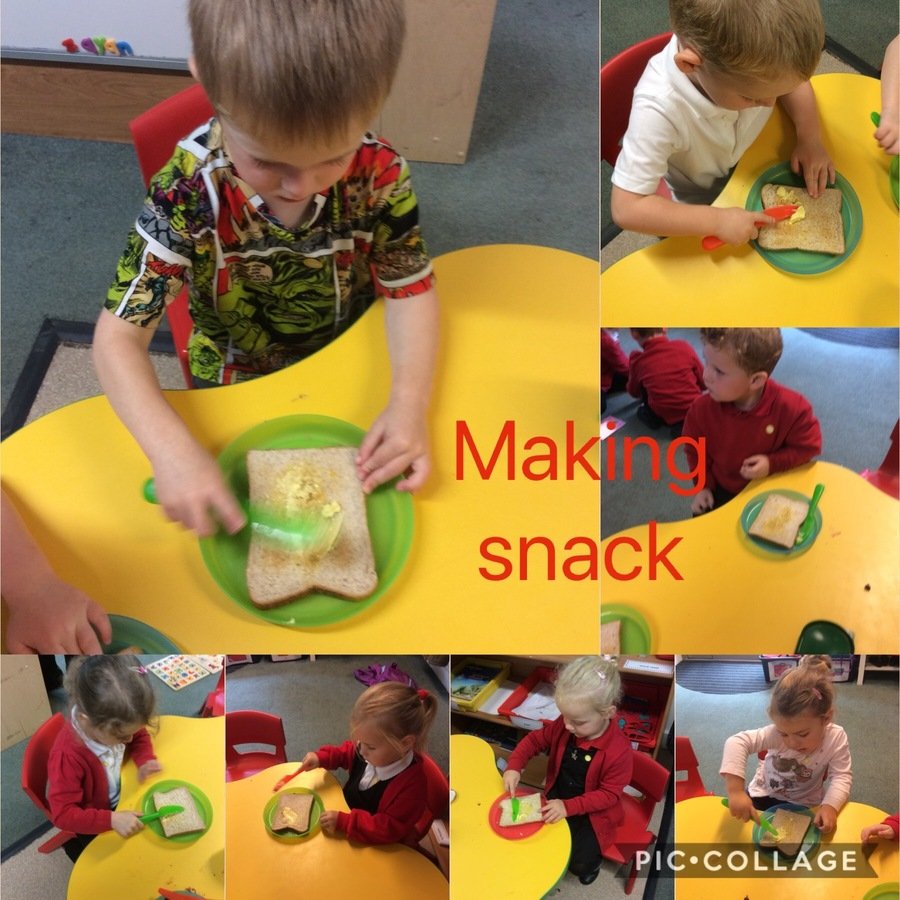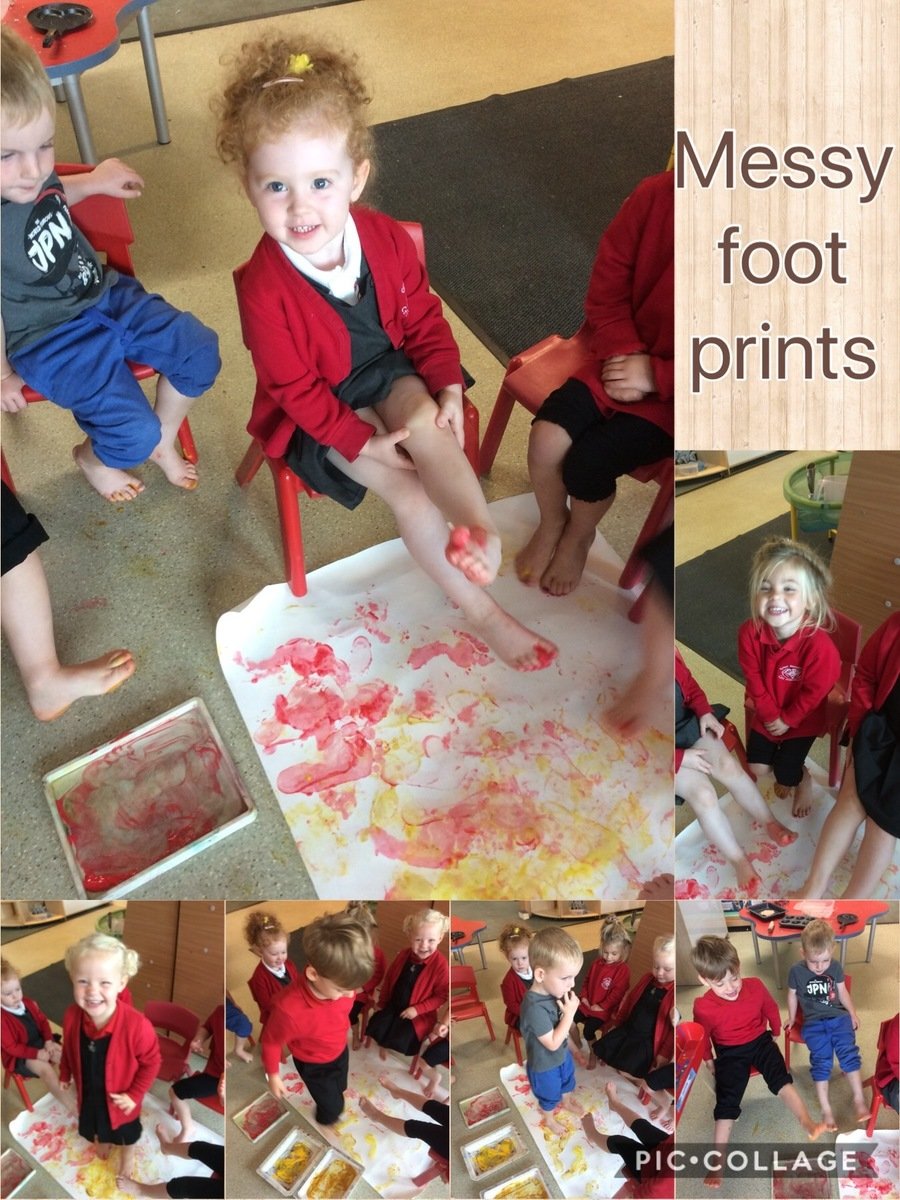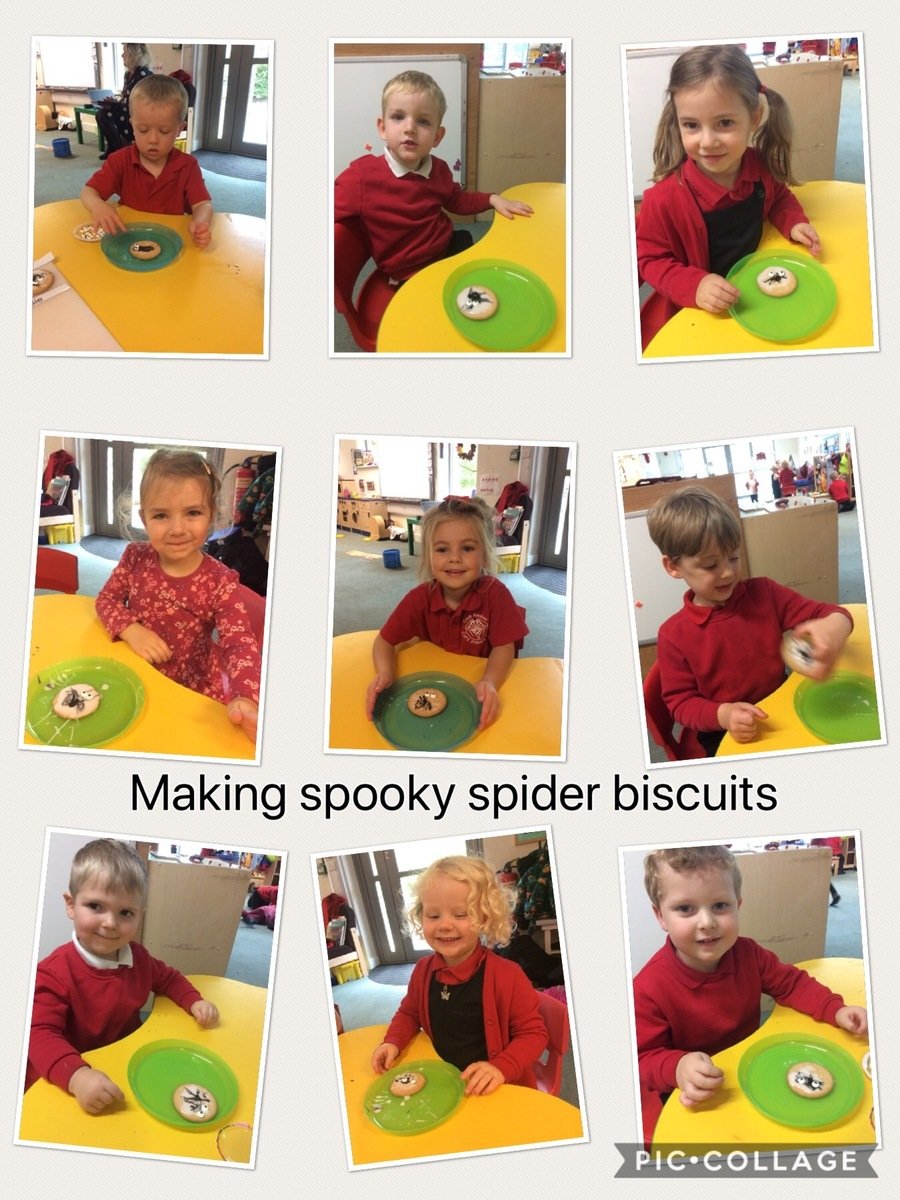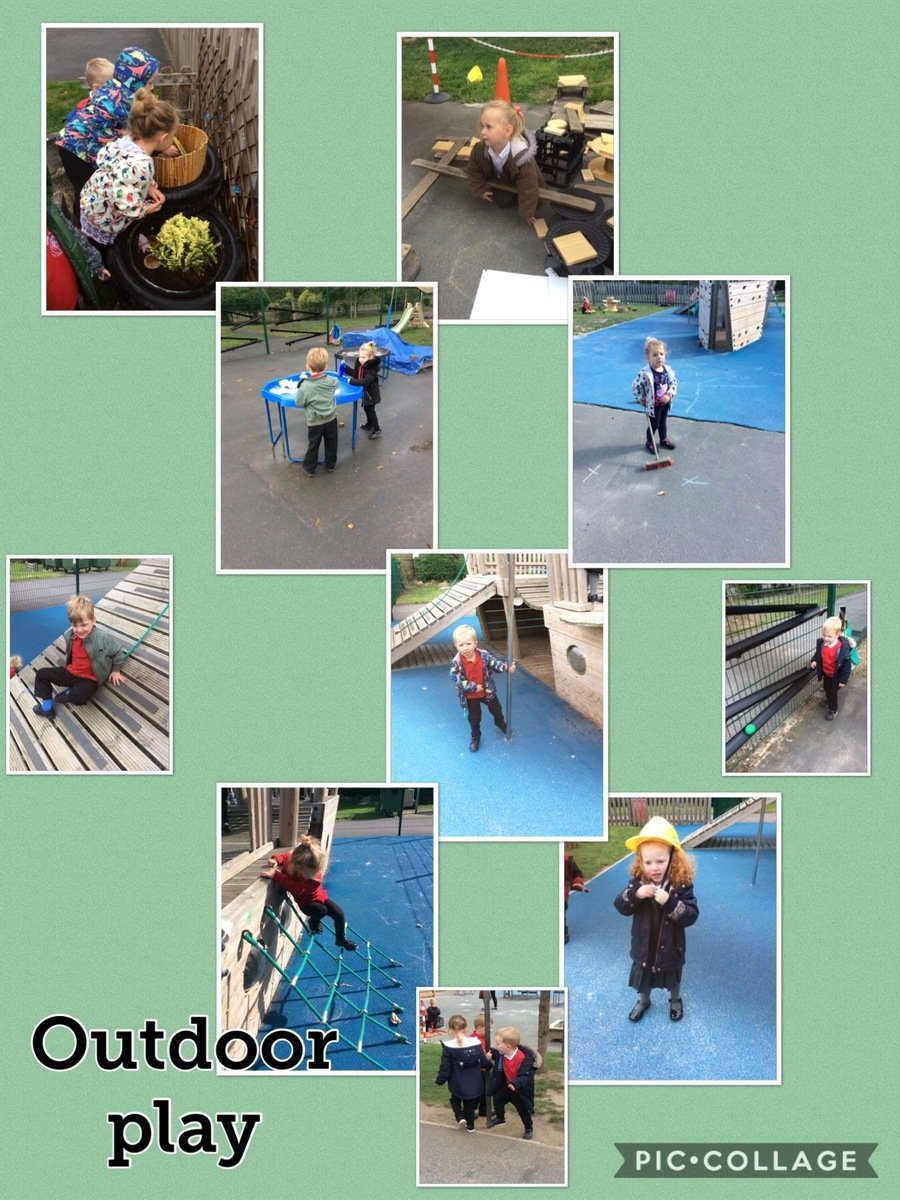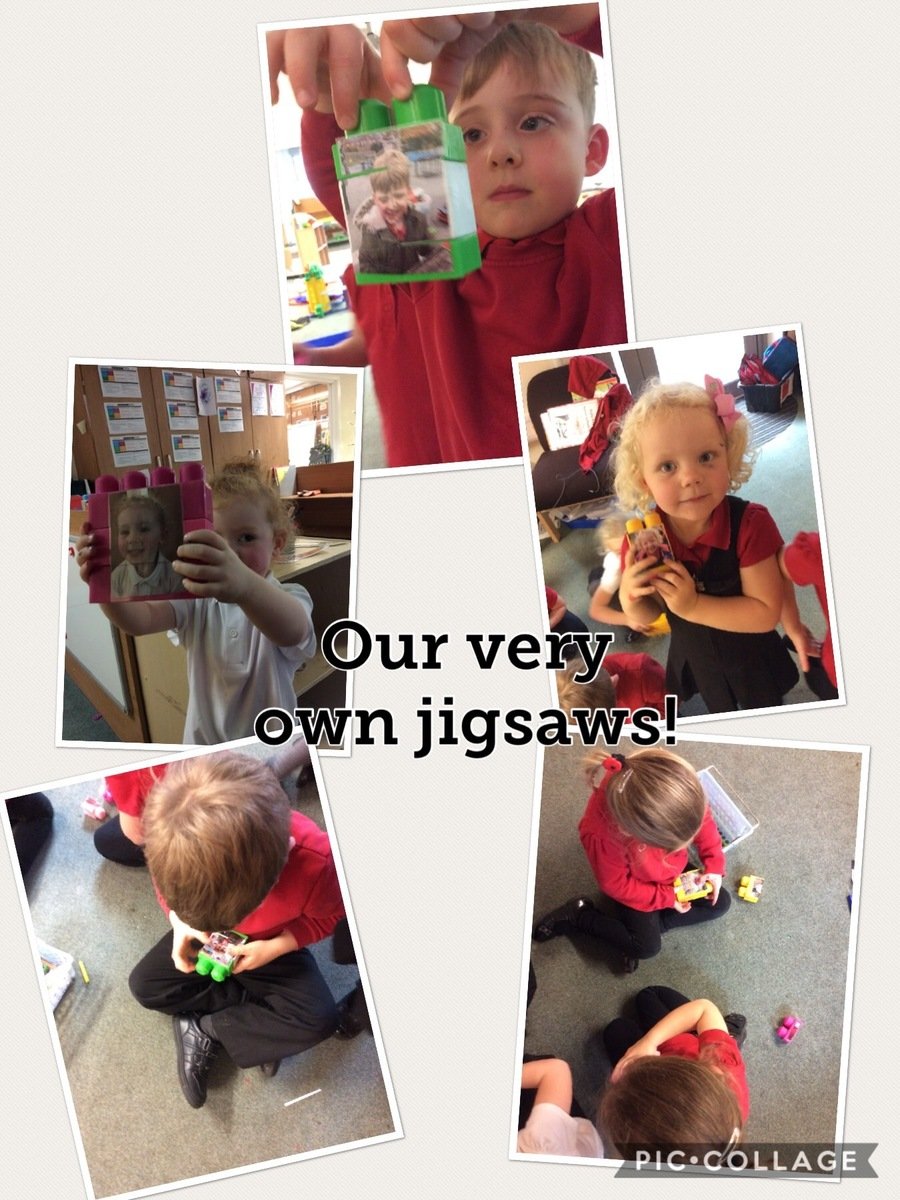 We have been very busy in Nursery for the past few weeks! The children have all settled into Nursery routines wonderfully and are taking part in some amazing learning. We are letting the children lead the learning by following their interests..
So far we have learned about dinosaurs, autumn, fruits, zoo animals, and the children are currently very interested in dancing!
We are looking at lots of different dances from around the world this week. The children are having great fun joining in and learning new dance moves!
Welcome to all our new and returning families! We have had a fantastic first week in Nursery and are all enjoying learning in the new areas of provision - especially outside!
Welcome Back!
We hope all of our nursery families have had a wonderful Summer and we can't wait to see you all next week.
All nursery children will begin their chosen sessions week commencing 10th September.
If your child is a new starter, we look forward to seeing you at your home on Friday 7th September :)