Year 6
Wakefield Annual Leavers' Service
Year 6 enjoyed a memorable afternoon at the Annual Leavers' Service. Their contributions to the service were confident and valuable; the children were a real credit to us all. Focusing on 'Yesterday, Today and Tomorrow, we joined in with prayer, discussion and hymns. You can see the 2 lovely candles we created for the service below and there is a short video of the reading we were asked to do. Well done Year 6!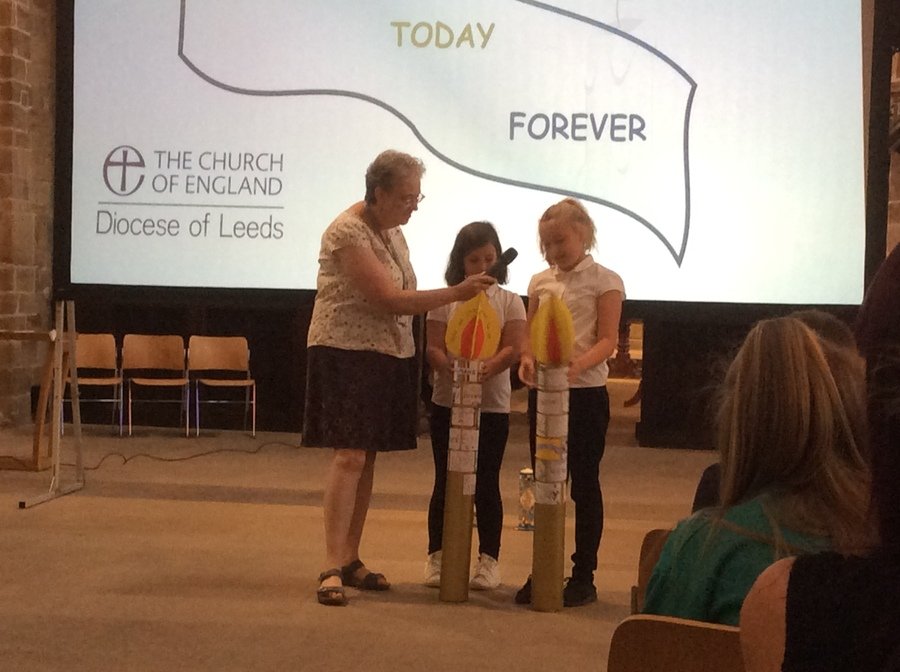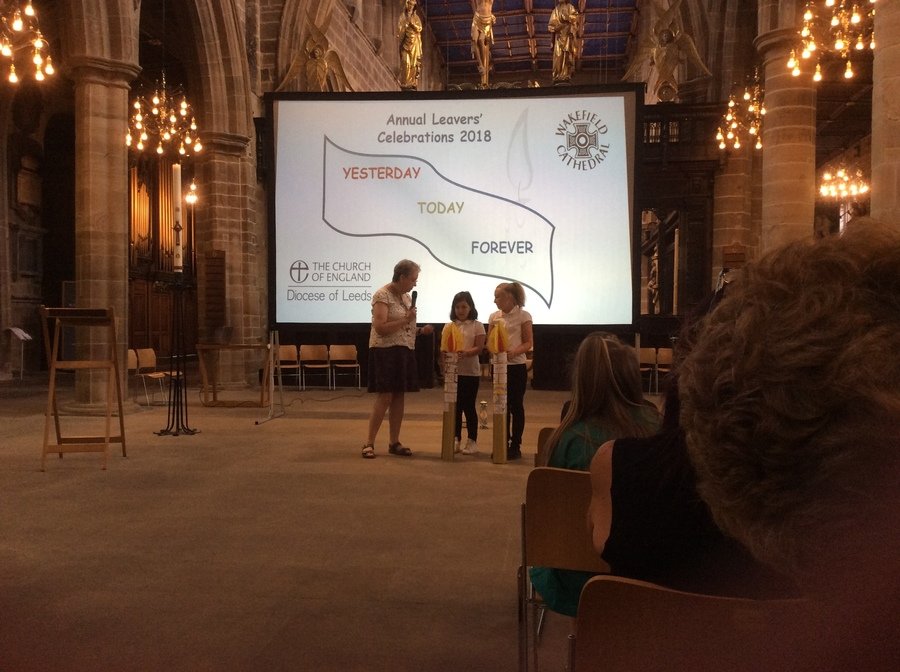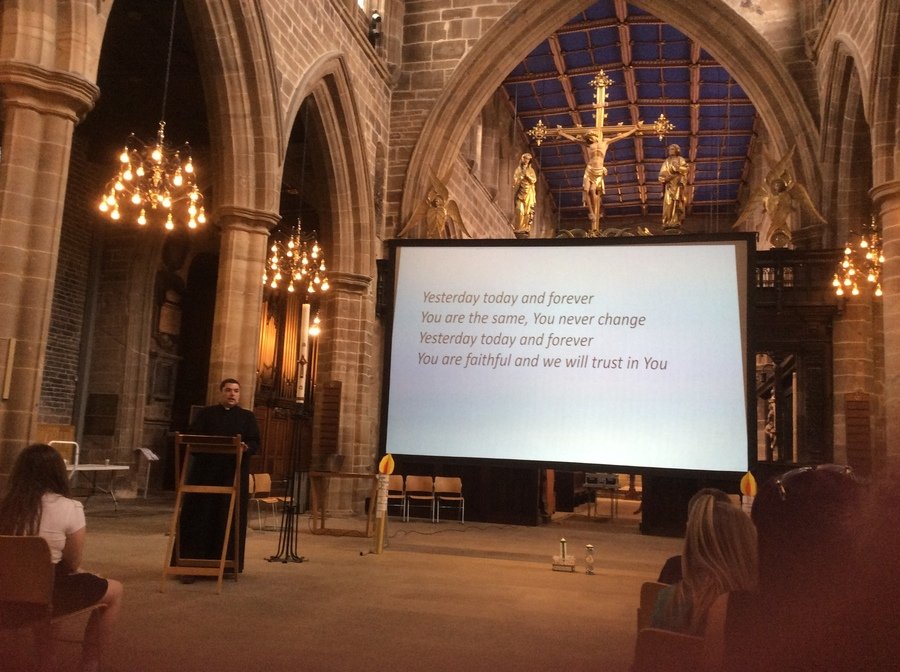 The Next Big Step!
Year 6 worked so hard to a tight deadline for their end of year production. It was a huge success and showed off their talents perfectly! Well done Year 6 and we hope that you seek opportunities at Brigshaw to show off your excellent performance skills. Staff, pupils, parents and carers thoroughly enjoyed the show!
African Voices Day
This morning, we had a most enlightening workshop about the continent of Africa and the country Malawi in particular. Through a series of fun activities, we learnt more about Africa and challenged our current perceptions to think about diversity. The feedback from the children was extremely positive and Geoff, who led the workshop, was impressed by their engagement and depth of thinking. Don't be surprised if the children start asking for old bottle tops - Geoff taught us a super new game!
Earthquake proof buildings!
We have been testing our knowledge of earthquakes by researching and constructing earthquake proof buildings! Testing them on a jelly shake table was great fun and most of the structures managed to stay upright for 10 seconds!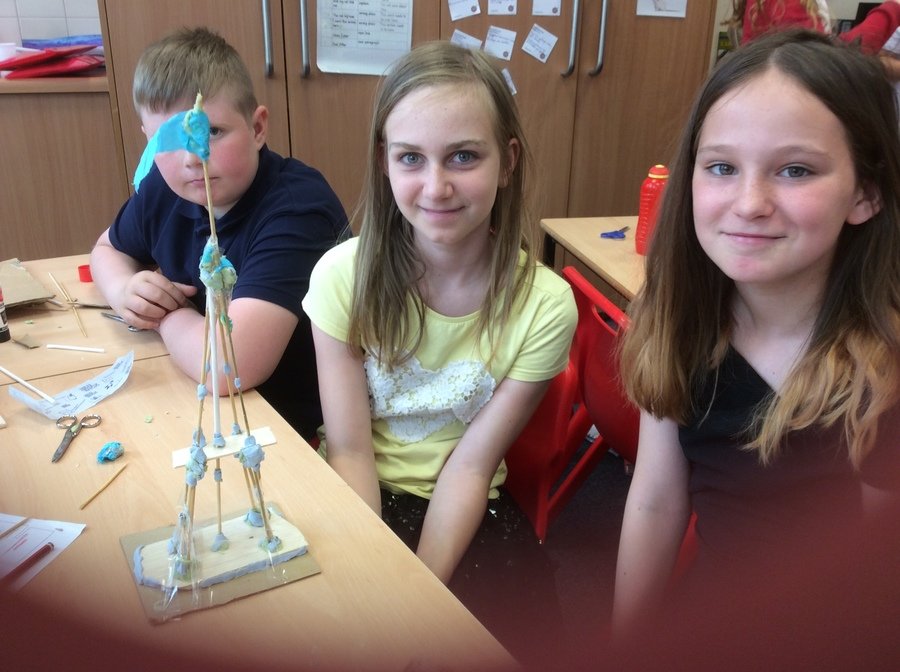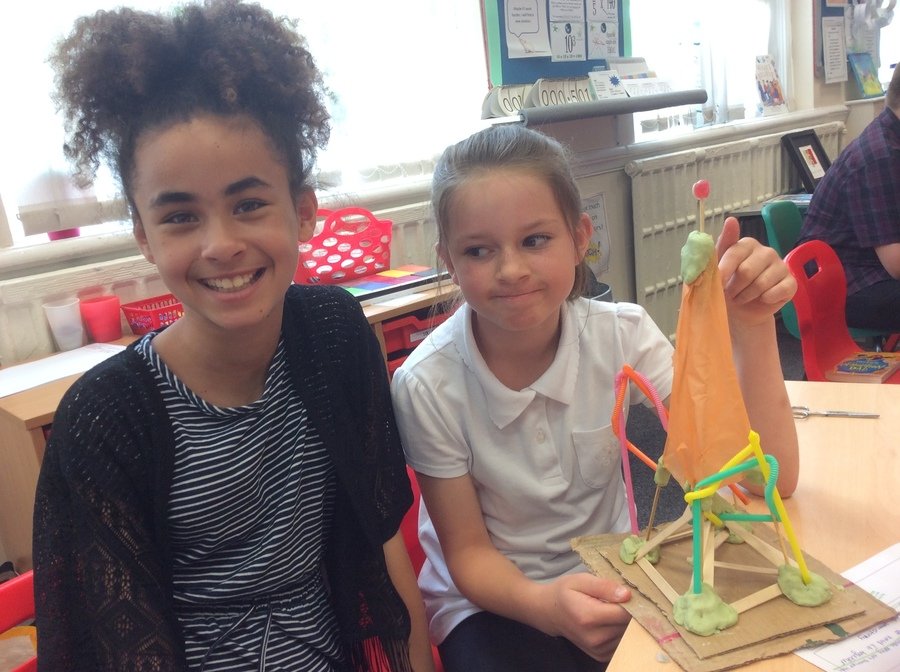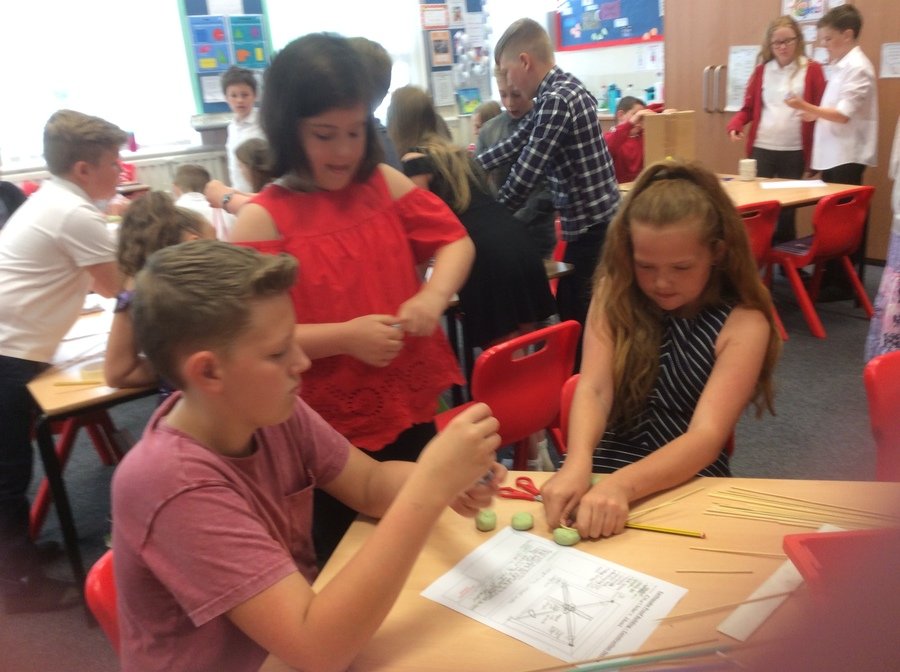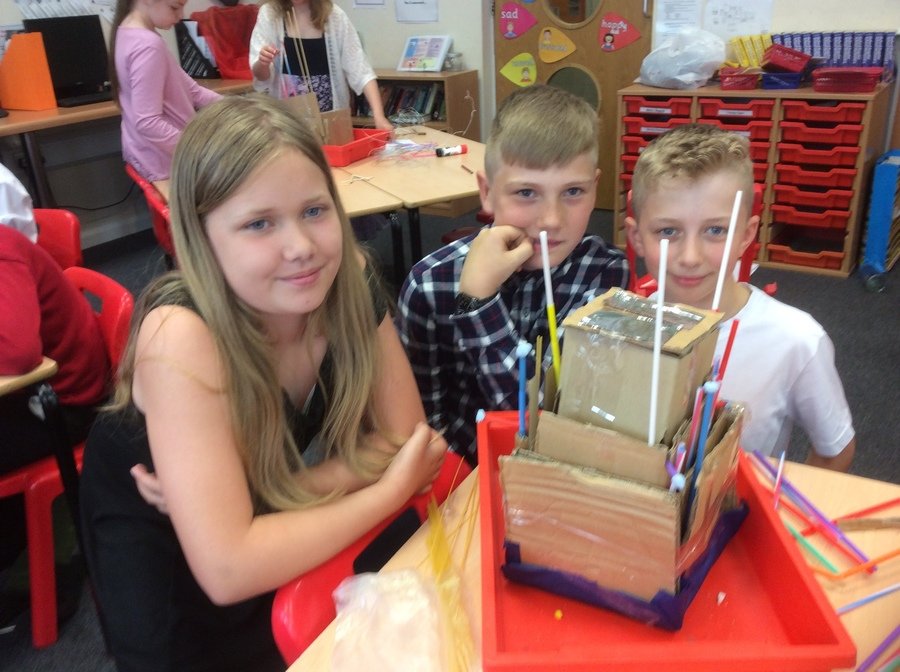 African Storytelling Workshop
This was a welcome break after revision! Year 6 really enjoyed a lively workshop with Karim including singing and dancing. Following the workshop, they have written some wonderful stories about the antics of Hyena and Rabbit, creating their own plots.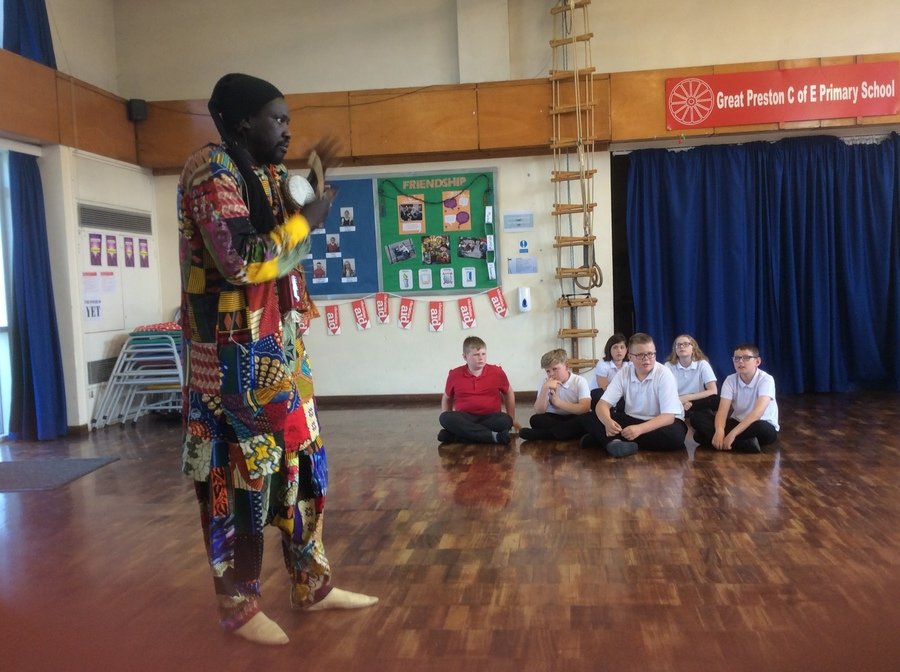 Fish and Chips
After working incredibly hard towards their SATs., Year 6 enjoyed a real treat - fish and chips! We walked down to Woodend Fisheries and had a lovely meal in the sunshine. Very much deserved and a great incentive!




SATs information for parents
The children have come back rested and are now ready to start preparing for SATs. The government has issued a document for parents outlining key information. To access this please follow the link :
https://assets.publishing.service.gov.uk/government/uploads/system/uploads/attachment_data/file/694765/Information_for_parents_-_2018_national_curriculum_tests_at_the_end_of_key_stages_1_and_2.pdf
To add a modern focus to our World War Two studies, we also invited Abbie from the Red Cross to talk to us about modern conflict. We learnt some interesting facts and considered issues faced by people across the world.

Here are some photos from our school trip! Amazing evacuee costumes! Well done children!






Unfortunately we have been hit by some nasty bugs this week! So, here is some work that we have been doing this week that you can catch up with over half term! Just use lined paper and bring it in on Monday.
If you have been at school, you may wish to try your hand at a different genre!
We watched the clip about World War 2 again! Here is the link:
https://www.literacyshed.com/beyondthelines.html
Now, you need to complete a piece of writing inspired by this clip. You need to show you understand the success criteria for the type of writing you choose. We had great fun in class making our own writing choices and using our imagination! Some ideas to get you going -
try writing the letter in the clip!
you could write a diary entry for the grandpa as a young soldier
a story from the children's point of view
a flashback!
If you would like to do more, we also write a poem about the Blitz using Boomtastics and personification. Think about what you might see, hear, feel.....
And finally - homework pages!
Spelling – Pg 43 Punctuation – Pg 32-33
Grammar – Pg 8 Number, Ratio and Algebra – Pg 35-36
Have a lovely half term and see you soon!
Ms Taylor
Recommended Websites:
www.theschoolrun.com/ks2/key-stage-2-sats