Sporting News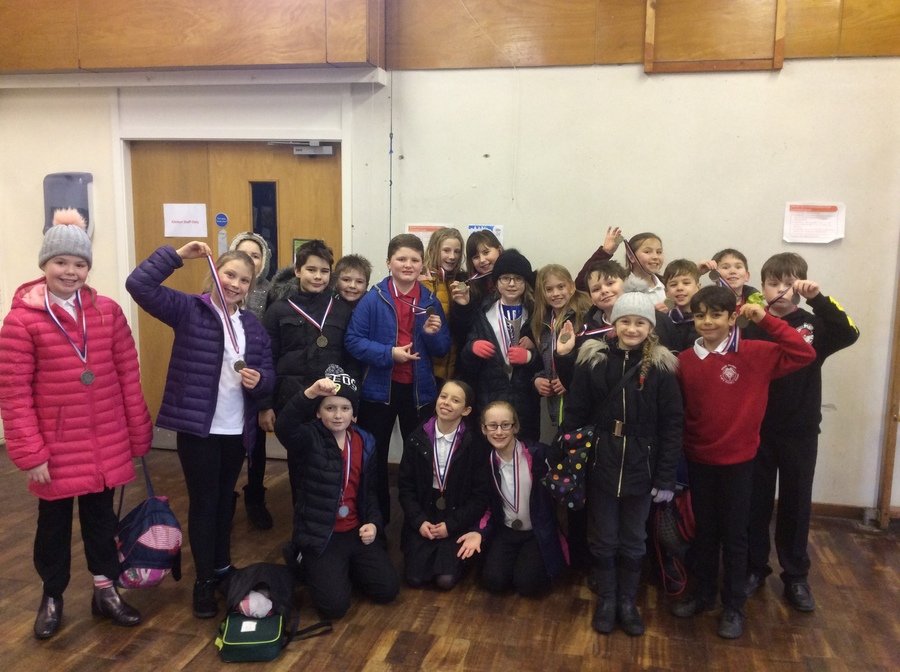 Swimming Gala January 2018
20 Year 5 and 6 children went to the Kippax Sports Centre to compete in the swimming gala against other schools in the trust. The children did amazingly well and managed to finish in first place, winning 12 out of the 20 races. Congratulations to all of the children that attended, you did yourselves and the school very proud! We might have a few future Olympians at Great Preston!
EFL Kids Cup 2018
On Tuesday 27th November, the school football team (Zach, Jacob, Toby, Archie, Liam, Connor, Isaac, Jaxen) went to Football World in Leeds to take part in the Road to Wembley competition. They played in three group games against some excellent teams and did very well playing in their first competitive matches. Although they didn't manage to win any of their games, they ended on a high note with Connor scoring Great Preston's first goal in the last game.
Again we had a journalist on hand to report the days events.
Great Preston devastate crowd with 3 losses in a row
Great Preston hoped they could share a sweet victory with Mr Tattersall their coach. But with only one goal scored throughout the competition, that was not achievable. Goal scorers were Connor Firth with an amazing bottom corner finish. Maybe they could win it next time.
By Connor Firth
Netball League Event November 2018
On Monday, Connor, Cameron, Stanley, Abbie, Molly and Jasmine from Year 6 went to Brighsaw to represent Great Preston at Netball. They competed against other schools from the partnership as part of an ongoing league competition. The children did fantastically well scoring 10 points on the night; winning 2 and drawing 2 from their 4 games. A huge well done!
Here are some reports from our new Sports Journalists who will now be covering events!
Great Preston debut ends in a success.
Great Preston shocked the crowd with an unbeaten record in the netball competition. Can this rigorous attempt carry on through to the next round? Now a statement from Mr Tattersall "My team showed pure tenacious defence and I think they deserve to be champions ".Goal scorers were intimidating Abbie Dell and speedy Connor Firth.
Connor Firth Y6
Great Preston Win!
Great Preston win again in their netball tournament on the 12th of November! Luckily, Abbie, who is tall and full of enthusiasm, scored the winning goal and without her they would have devastatingly lost. Each match lasted six minutes and the defence was impeccable; they didn't concede any goals throughout the whole tournament. The pace was amazing from all players. Great Preston won two and drew two. Here are some words from Mr Tattersall, "Personally I think their defence was immense and their attacking was just as good." They will go to the next round and we all wish them luck and hope they win!
Alex Newton
Cycling Taster Day October 2018
Most of our Year 5 and 6 children came to school with their bikes and helmets today ready for a cycling skills session. Children learned basic techniques like starting and stopping, cornering and group riding before taking part in mini competitions, games and fun challenges. We can't wait for the school competition in the Spring term.